Flavius Ilioni Loga - the power within the community | People of Justice 2022 Timisoara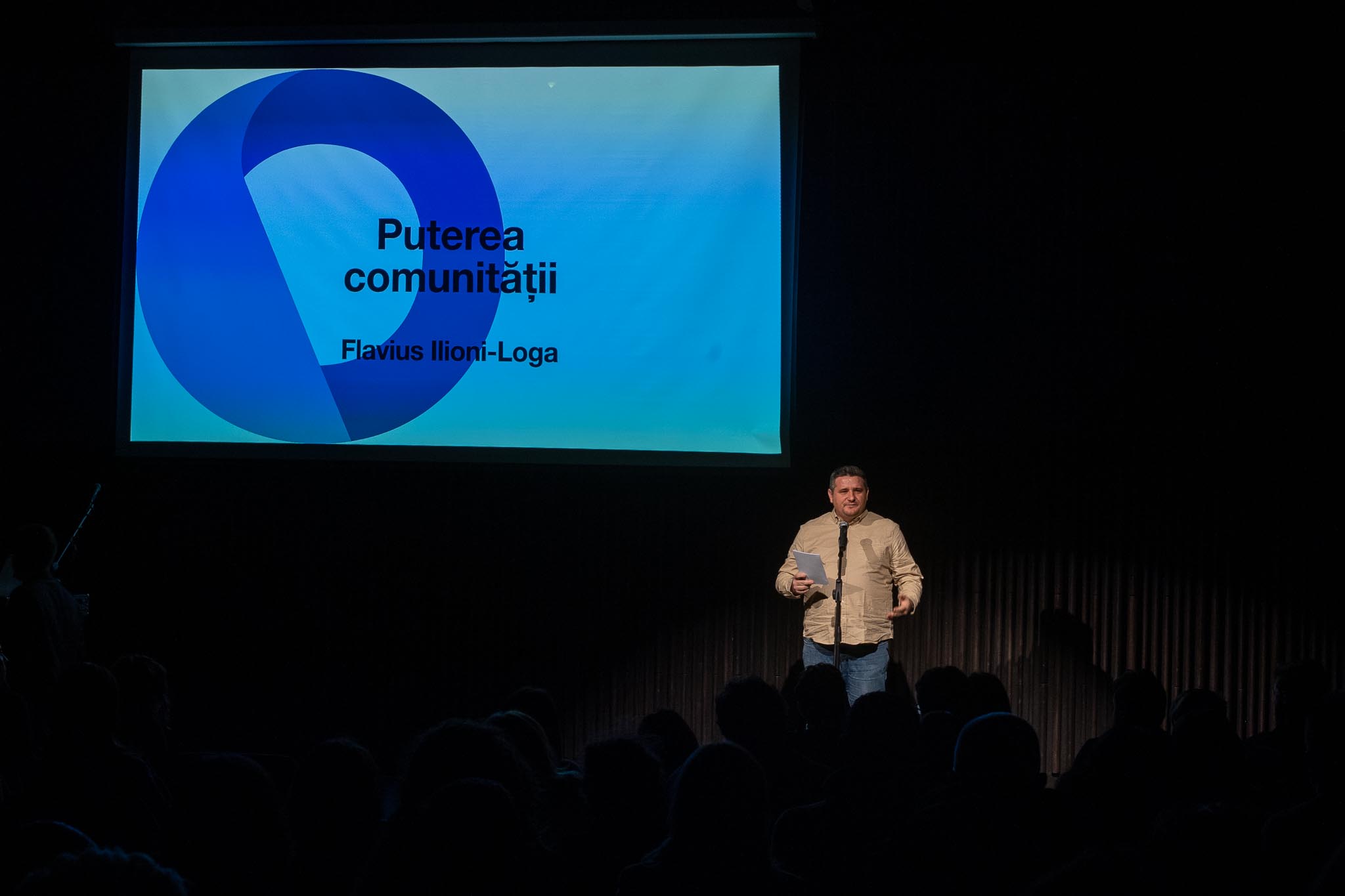 Hi! I'm Flavius. A local journalist from Timișoara, has called me the father of the refugees from Timișoara. Others have told me that I am a sort of urban hero. I even got a prize for social innovation for the help I offered to refugees in Romania. But my story is much more than this.
In August 2012, after two years working in local news and another two in a corporation, I made a major shift and I started working with refugees, motivated by curiosity and the desire to be near them. I honestly hoped you can do what's right in Romania, too. And we succeeded. In the 10 years I've been working with refugees, asylum seekers, migrants or foreign students, I met thousands of people. Some of them couldn't even pronounce my name. Such as mister Mustafa, from Iraq, who was looking for me in my office, asking for mister Falafel. I've seen children from Egypt, Somalia or Afghanistan who were born here, at the maternity hospital in Timișoara, hoping for a new beginning. And I was at the funerals of some refugees for whom Timișoara was the final destination. I was even the godfather in a Lutheran church, here, in the city, for an elderly Iranian couple who have been baptised into the Christian faith and, for them, I had to recite the Creed, because they didn't know it. Me neither...
But the most powerful story I ever came across during my activity was that of Elias and Amira. A Yazidi couple from Iraq, fleeing from the Islamic State. At first, they fled to the Kurdish zone in Iraq and then towards Europe. They were beaten by police officers along the way, humiliated and in danger, they got to Timișoara in 2018. Both of them have degrees and Elias is an amazing sketch artist. Here, they found out that they were expecting a child. This news shook them, because it wasn't the best moment to have a child. They requested asylum in Romania. They got it and, as a reward, they were thrown out of the community centre where they lived, because this was only for asylum seekers. Amira fell into a deep depression. Her husband, Elias, would call me to go to the city with my old car to wander around through the city in winter: me, Amira, Elias and Javier, a volunteer from Spain. Amira couldn't sleep at night because of her depression and she could only fall asleep by being rocked in my old car.
I succeeded in moving Amira and Elias to a house in Timișoara, with a wood-burning stove, with cats and dogs and, there, her health improved. When they left for Germany, I took them to the airport, because I knew that Romania failed to offer them the help they needed. After three years, I saw them again in Hamburg, Germany, together with their daughter, Ana. For them, the story had a happy ending. In these 10 years, I learnt that people are good and that if we tell them that we can be nicer to one another, most of them will have a positive response. For us, the reaction of Romanians towards the thousands of refugees from Ukraine isn't new. We went through the same experience two years ago, when thousands of people from Timișoara cooked thousands of meals for refugees from Afghanistan and Syria, or when they donated money so that 16 and 17-year-old boys could sleep at least one night at a hostel in the city, or when they brought clean clothes, so that hundreds of refugees, who were showering at LOGS House could have clothes to wear. Some of them have even brought chocolate to our office, for the team, as a sign of appreciation for what we're doing.
I discovered that grassroot power actually exists. Here, at LOGS, we have 15 full-time employees who are dedicated to helping, to being beside the refugees: those from Ukraine, Afghanistan, Syria or other countries. Sometimes, I ask myself if we will have enough financing for each one of my colleagues. Some are here with me. I am afraid of burn-out. For myself, as well as for them. In 2019, after the third edition of Timișoara Refugee Art Festival, I ended up in hospital for a week. We want to help, but I know that, if the team will be exhausted, our help will not last. Today, in Romania, there are 4,000 refugees with residence permits that are acknowledged by the state. There are over 94,000 Ukrainians. This year, we have a record number of asylum applications. There were over 11,000 in October. We have a record number of residence permits for work for immigrants from Asia: 100,000.
Migration is a reality and I want these people to be welcomed with kindness here, in Romania, just as our fellow Romanians have been kindly welcomed in other states. Directly or indirectly, we all know how painful it was when this didn't happen. I chose to be on the right side of history. Timișoara will be a city that is open to refugees. We are working with the city hall and other organizations on a strategy for refugees and migrants. It should be our declaration, of the people of Timișoara, that says that we are open to people who are fleeing war and who are looking for a better life in Romania, no matter which country they're coming from. Because to look for refuge is a basic human right. We can all help.
Now, for example, at LOGS, we are raising money to offer a great Christmas meal for the families of refugees from Ukraine and other countries. We're also offering gifts to over 300 refugee children from Ukraine who are living in Timișoara. We're also selling Christmas cards made by these kids. If you want to help, too, we can talk afterwards. A few months ago, I was telling a journalist that it is a privilege for me to be working with refugees. I bring hot tea during the winter nights to some boys from Afghanistan who are living in abandoned buildings in our city, or I take children from Syria to buy clothes from Decathlon, or I take children from Ukraine to the mountains to forget about war and have a pleasant summer vacation just like any other children. I'm not doing it because the good you give comes back to you, even though it is that way, but because life has brought me to a point where I said yes and an army of people from Timișoara said yes together with me: yes to solidarity with these people who are fleeing the war and who will never forget their entire life the faces of those who helped them in the most horrifying moments of their lives. And that is truly an honour.
The past 10 years have been the most significant for me from a professional point of view because I was able to use all my talents and abilities: the ability to write projects at night, to prepare financial reports that I often hate, the conviction to inspire or to start a fight with the authorities, sometimes. All this to help the refugees. If this isn't a privilege, nothing's a privilege.
.
.
The People of Justice 2022 shows were produced alongside Decât o Revistă, a team of journalists who believe in the transformational power of stories.
Together with over 1,000 viewers, we imagined what a more just Romania could look like through vulnerability, empathy and the power of example. In each city we brought on stage lawyers, journalists, civic activists and artists whose true stories about justice: how we achieve it, what it means for justice, education, the healthcare system or our cities.