PEOPLE OF JUSTICE. The Power of Community (11 December 2021, Bucharest)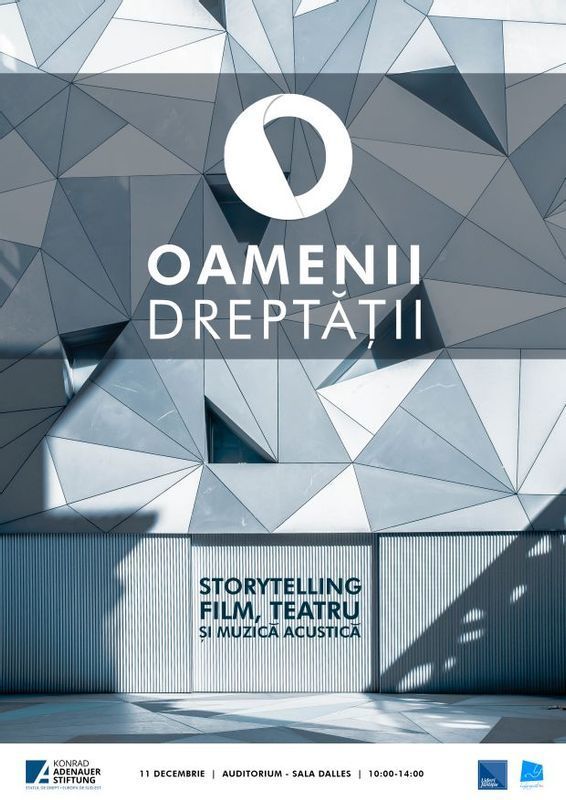 We seek justice every day, in our profession and in life. We take the time to sprinkle a little good around us.
We know that all around us evil appears more brutally before our eyes...
But... there is room for good.
What do you think of when you hear the word "justice"? The courthouse steps? Lawyers running around? Judges hiding their emotions? The hope of a man seeking his due?
We think it's...something more! Justice is a little piece of all of us. We search for it ceaselessly in our professions and in our lives.
Come join us on December 11 to really get to know us. See that justice is more than robes and files.
The storytelling event THE PEOPLE OF JUSTICE. The Power of Community brings together 20 stories: about the profession, about the trials outside of work, about joy and people.
The titles of the moments and the names of the speakers will be revealed gradually over the coming days.
All funds raised from ticket sales will be donated by the LiderJust Association to equip a juvenile hearing room in Bistrita Court.
Programme: 09:30 Opening the doors | 10:00-11:40 Part I | 11:40-12:20 Connection break | 12:20-14:00 Part II
Location: Sala Dalles - Auditorium (Bvd. Nicolae Bălcescu nr. 18)
Organisers: KAS Rule of Law Programme South East Europe & LiderJust.ro Association
Tickets on Eventbook @ https://eventbook.ro/.../bilete-oamenii-dreptatii-puterea... (early bird at 39 lei until Wednesday 1 December / 45 lei until 11 December)
#PeopleOfLaw #CommunityPower
#LeadersforJustice #LeadersforJustice