People of Justice 2022 - Iași, Bucharest, Timișoara
We need lived experiences together to raise awareness and build motivation to change around us. People of Justice is about hope and the common good through powerful stories, poetry, short film and live music.
In December 2022, the People of Justice show is coming to Iasi (7.12), Bucharest (9.12) and Timisoara (12.12). The shows were produced by the Leaders for Justice community and Decât o Revistă, a team of journalists who believe in the transformational power of stories.
Together with over 1,000 viewers we imagined what a fairer Romania could look like through vulnerability, empathy and the power of example. In each city we brought on stage lawyers, journalists, civic activists and artists with real stories about justice: how we achieve it, what it means for justice, education, the healthcare system or our cities.
Playlist RO:https://tinyurl.com/OD22RO
Playlist EN:https://tinyurl.com/OD22EN
Spotify:https://tinyurl.com/OD22Podcast
Main partner: KAS Rule of Law Programme South East Europe. Event supported by UniCredit Bank, KPMG Romania and Kaufland Romania. We thank them for their support; without them the shows could not have reached three cities in just a few days. We also thank our friends from Domeniile Averești,AQUA Carpatica andProspero Timișoara, our reliable technical partner Overground Music, our ticketing partner Eventbook and our hospitality partners:Pleiada Boutique Hotel Iași and Casa Calfelor Kolping Timisoara. Video post-production: Cosmin Tița & Prisma Film team.
#PeopleOfLaw #CommunityPower #LeadersforJustice #LeadersforJustice #DecâtoRevista #DOR #OD22Tour
Author: Doru Toma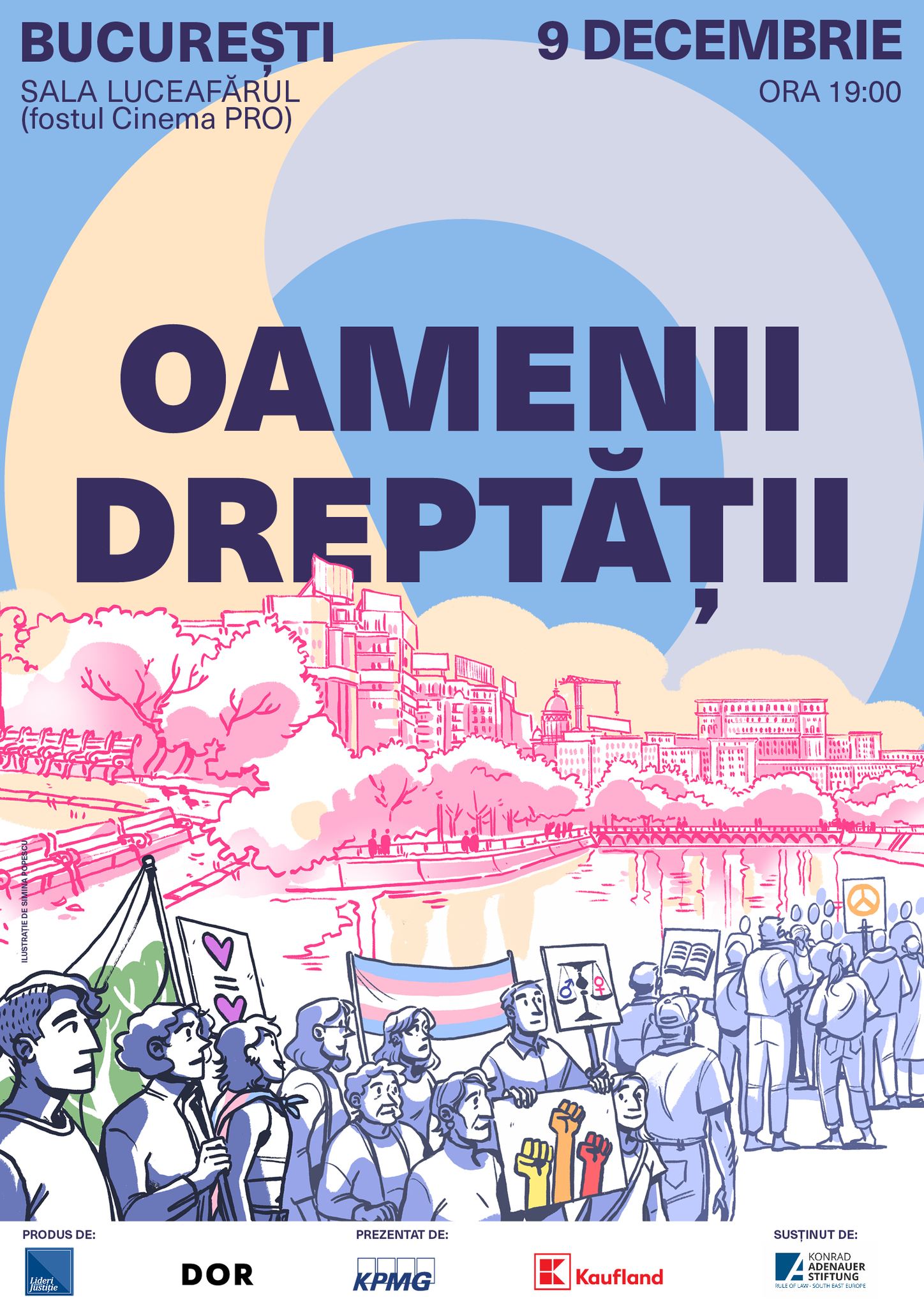 Cum a fost la OAMENII DREPTĂȚII 2022