"PEOPLE OF JUSTICE | 10 Years of Leaders for Justice" takes place on 7 December!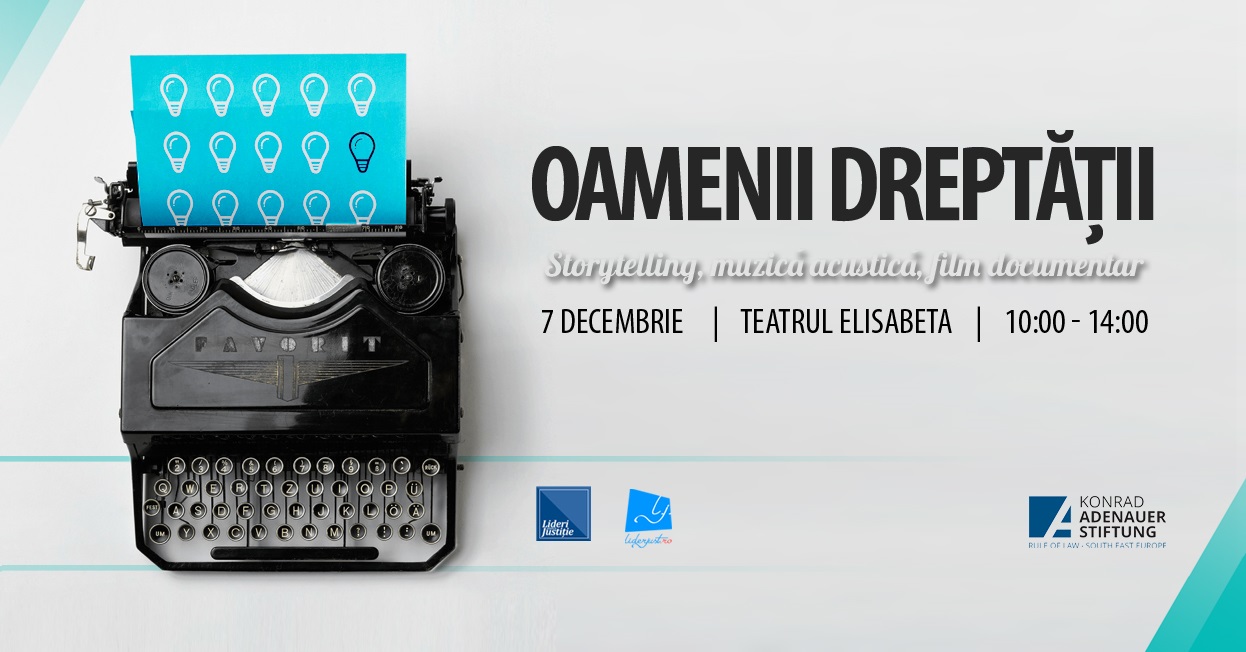 A theatre. 24 speakers. Dozens of conversations.
Leaders for Justice take the stage.
People of Justice | 10 years of Leaders for Justice is a complex event that brings 24 unforgettable moments, powerful stories told through speeches, music, theatre or film.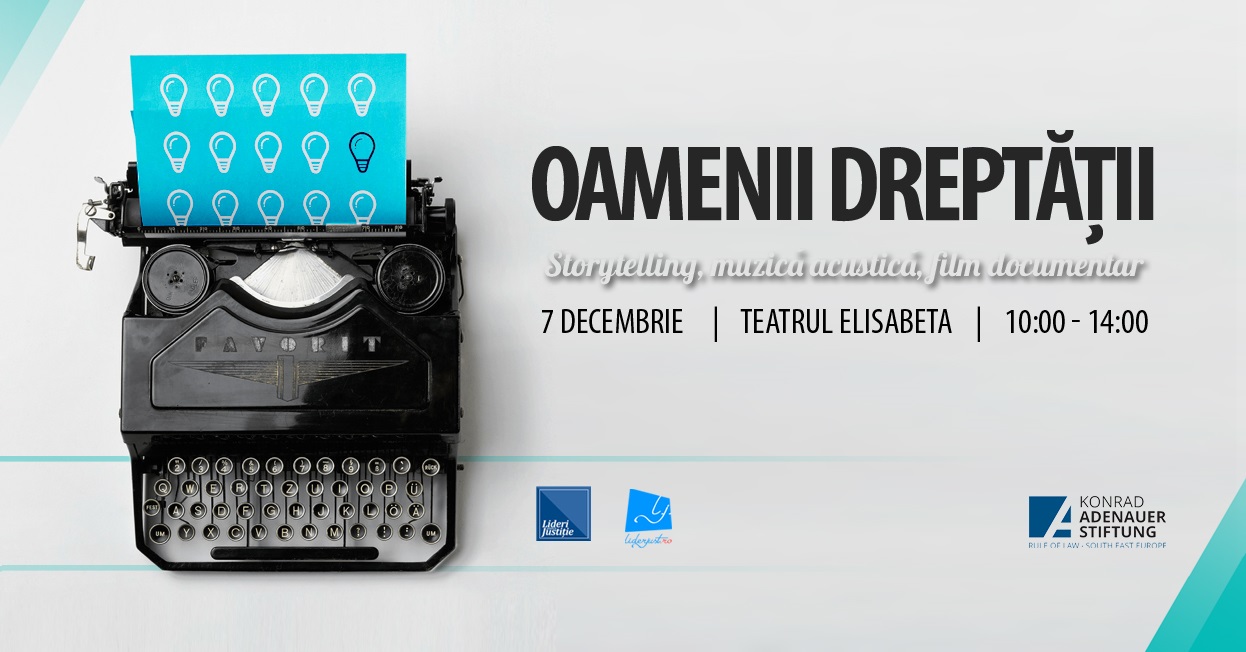 Lawyers, notaries, prosecutors, judges, journalists, filmmakers, entrepreneurs, civic activists or students, members and friends of the Leaders for Justice (LfJ) community will take the stage, all believing in the power of example and doing what they believe in for the greater good.
Their stories converge on the need for justice in all its meanings. Justice is balance, fairness and respect for each other's rights. A just society means freedom of expression, more education and a better life for people.
Let yourself be surprised, let yourself smile, experience the emotion of the moment, reflect on the stories and life lessons that will be revealed on stage. Good people always look up!
All funds will be donated to LiderJust.ro Association for the legal education project in high schools "RespectEducation Academy".
The event promotes human dignity, justice, freedom of expression, active listening and constructive reflection.
A product of the Leaders for Justice Community.
Programme: 09:30 Opening the doors | 10:00 Part I (Elizabeth Theatre) | 11:30 Coffee break (Hall of Mirrors) | 12:00 Part II (Elizabeth Theatre) | 14:00 Buffet and socialising (Hall of Mirrors)
Location: Elisabeta Theatre (45 Elisabeta Boulevard, 1st floor)
Organiser: KAS Rule of Law Programme South East Europe & LiderJust.ro Association
Beneficiary: RespectEducation Academy project
Tickets: Eventbook, early-bird 25 lei (until 20.11) and 30 lei (until 7.12), link: http://bit.ly/34VYzIS.
Graphics: Vlad Stanciu, lawyer
Photo & video: Romeo Bosna
Concept: Doru Toma, programme and community coordinator Leaders for Justice
//
Photos will be taken at the event and moments on stage will be recorded. The LfJ community will publish the videos on Facebook and YouTube and will store and use the photos in the future.
//
The People for Justice public event celebrates the first 10 years of the Leaders for Justice community, which today is 190 members from all legal professions, over 20 projects for change in justice and society, working groups on real issues in the system, shared experience and models of authentic leadership in institutions, organisations or companies.
#LeadersForJustice #ChangingRo